Data Science Augmented Reality Sandbox
The Next generation AR Sandbox
This new innovative version of the AR sandbox allows hands on data retrieval and data processing. Full interaction on both the sandbox and the data generated from the sandbox. Includes integration of Gempy, an open-source 3D geological modeling software to use to model and display interactive 3D geological maps on the DSAR sandbox.
---
Main Features
Topographic Maps
Displays real time topographic maps based on the environment in the sandbox.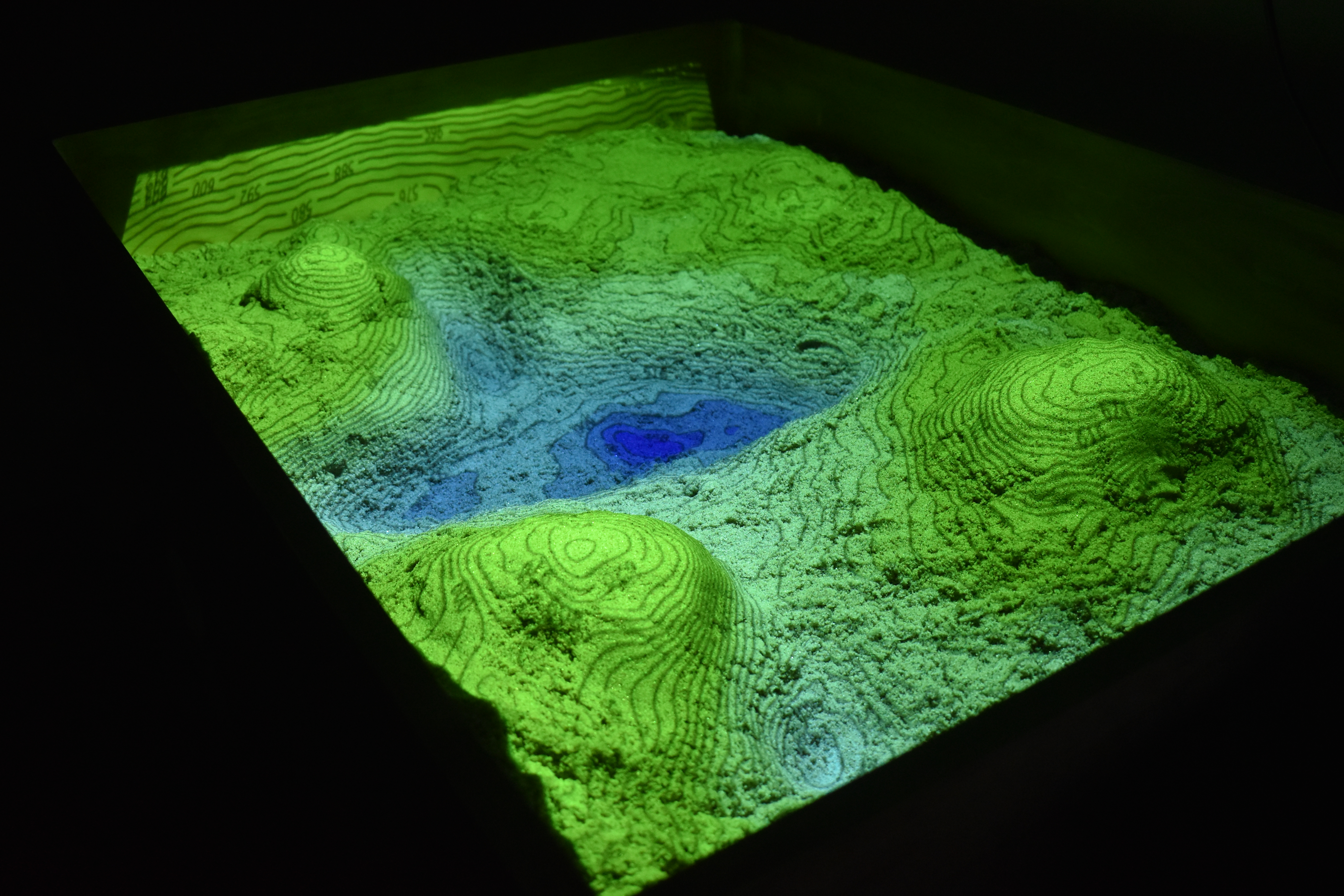 ---
Data Extraction
Interact and plot real time data extracted directly from the sandbox!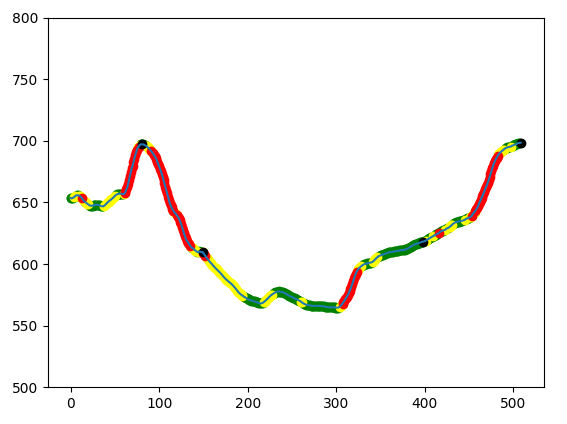 ---
3D Geological Maps
Build your own 3D geological map that can be interactive with on the sandbox!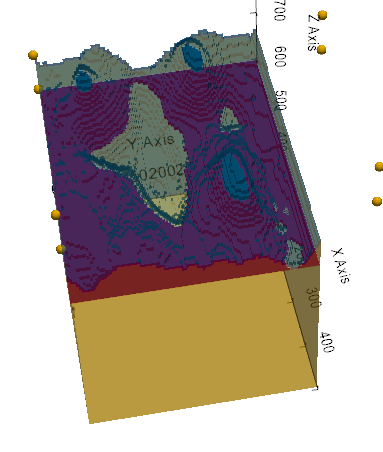 ---
2D and 3D Cross Sections